Voters in France will go to the polls on April 23 to choose the country's next president in a two-step process. The top two winners in the first round will compete in a run-off on May 7.
The election is being closely followed in France and elsewhere as an indicator of popular discontent with mainstream parties and the European Union, as well as with multiculturalism and continued mass migration from the Muslim world.
If the election were held today, independent centrist candidate Emmanuel Macron, who has never held elected office, would become the next president of France, according to most opinion polls.
An Ifop-Fiducial poll released on April 21 showed that Macron would win the first round with 24.5% of the votes, followed by Marine Le Pen, the leader of the anti-establishment National Front party, with 22.5%. Conservative François Fillon is third (19.5%), followed by Leftist firebrand Jean-Luc Mélenchon (18.5%) and radical Socialist Benoît Hamon (7%).
If the poll numbers are accurate, the two established parties, the Socialist Party and the center-right Republicans, would, for the first time, be eliminated in the first round.
In the second round, Macron, a pro-EU, pro-Islam globalist, would defeat Le Pen, an anti-EU, anti-Islam French nationalist, by a wide margin (61% to 39%), according to the poll.
Nevertheless, most polls show that the race is tightening, and that two candidates who up until recently were considered also-rans — Fillon, who has been mired in a corruption scandal, and Mélenchon, who has performed well in recent presidential debates — are narrowing the lead that Macron and Le Pen have over them.
An Elabe poll for BMFTV and L'Express released on April 21 showed Macron at 24%, Le Pen at 21.5%, Fillon at 20% and Mélenchon at 19.5%.
The numbers indicate that neither Macron nor Le Pen can be absolutely certain they will proceed to the May 7 runoff. It remains to be seen if the April 20 jihadist attack on three policemen in Paris will bolster support for either Fillon or Le Pen, both of whom have pledged to crack down on radical Islam, and both of whom are competing for many of the same voters. Adding to the uncertainty: Some 40% of French voters remain undecided.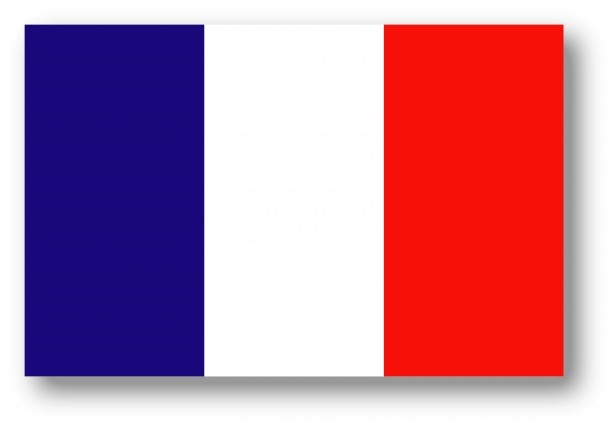 Following are the main policy positions of the top five candidates:
Emmanuel Macron
Macron, 39, a former investment banker, was an adviser to incumbent Socialist President François Hollande. If elected, he would be France's youngest president. A long-time member of the Socialist Party, Macron served in Hollande's cabinet for two years as economy minister until August 2016, when he resigned to launch his own political movement, En Marche! (On the move!).
Macron, whose core base of support consists of young, urban progressives, has been called the "French Obama." He insists that he is neither left nor right and has tried to position himself in the political center, between the Socialists and the conservatives — and as an alternative to Le Pen's populism.
Macron is business friendly and has called for cutting corporate taxes and for investing in infrastructure. He sparked outrage in February when he described France's colonial legacy in Algeria as a "crime against humanity."
His meteoric rise has been propelled by a scandal which has damaged the standing of Republican candidate François Fillon, and because the Socialists fielded Benoît Hamon, an unpopular candidate.
Macron's policy positions (platform here) include:
In a January 1, 2017 interview with Süddeutsche Zeitung, Macron accused critics of Merkel's open-door migration policy of "disgraceful oversimplification." He said: "Merkel and German society as a whole exemplified our common European values. They saved our collective dignity by accepting, accommodating and educating distressed refugees."

In a February 4 rally in Lyon, Macron mocked U.S. President Donald Trump's pledge to build a wall with Mexico: "I do not want to build a wall. I can assure you there is no wall in my program. Can you remember the Maginot Line?" he said, referring to a failed row of fortifications that France built in the 1930s to deter an invasion by Germany.
Marine Le Pen
Le Pen, 48, a former lawyer and the youngest daughter of Jean-Marie Le Pen, the founder of the National Front party, has campaigned on a nationalist platform. She has called for a referendum on pulling France out of the European Union, abandoning the euro single currency, halting immigration and restore controls at French borders.
Le Pen, who has been called the "French Trump," has vowed to fight radical Islam, close extremist mosques and forcibly deport illegal immigrants.
On March 2, the European Parliament voted to lift Le Pen's immunity from prosecution for tweeting images of Islamic State violence. Under French law, publishing violent images can be punished by up to three years in prison and a fine of €75,000 euros ($79,000). Le Pen posted the images in response to a journalist who compared her party's anti-immigration stance to the Islamic State. She denounced the legal proceedings against her as political interference in the campaign and called for a moratorium on judicial investigations until the election period has passed.
Le Pen is also under investigation for allegedly misusing EU funds to pay for party staff, including a personal bodyguard. She has denied any wrongdoing and said the investigation was aimed at undermining her campaign. "The French can tell the difference between genuine scandals and political dirty tricks," she said.
Le Pen's policy positions (platform here) include:
François Fillon
Fillon, 63, a former Prime Minister under President Nicolas Sarkozy and now the Republican candidate for France's 2017 presidential election, has pledged to defend traditional French values and identity. "This country is the daughter of Christianity, as well as the Enlightenment," Fillon has said. "I will put the family back at the heart of all public policy."
Fillon, who has been called the "French Thatcher" for his conservative policies, wants to end France's 35-hour work week, cut public spending by €100 billion ($107 billion), shrink the size of government by cutting 500,000 civil service positions, abolish a wealth tax and reduce immigration. He also wants to invest heavily in national security.
Fillon had been favored to win this race until he became the subject of a criminal investigation over allegations that he used government money to pay his wife and children more than €1 million ($1.1 million) for jobs they never did. He faces charges of embezzlement.
Fillon's policy positions (platform here) include:
Jean-Luc Mélenchon
Mélenchon, 65, is head of the newly-established La France Insoumise ("Unsubmissive France"), a political movement supported by the Left Party and the French Communist Party. Mélenchon, who has been called the "French Bernie Sanders," has campaigned on an anti-capitalist, anti-globalization platform and vowed to put an end to "economic liberalism." He has called for a massive increase in public spending, a 90% tax on anyone earning more than €400,000 ($425,000) a year, and an across-the-board increase in the minimum wage by 16% to €1,326 ($1,400) net a month, based on a 35-hour work week.
Mélenchon's policy positions (platform here) include:
Benoît Hamon
Hamon, 49, the Socialist Party nominee, was a former education minister under President Hollande but quit the government in protest of its pro-market policies. Although he defeated former Prime Minister Manuel Valls, a party heavyweight, in the primary run-off on January 29 by a margin of 58% to 42%, he is now polling last among the top five candidates.
Hamon has promised to establish a universal basic income: he wants to pay every French citizen over 18, regardless of whether or not they are employed, a government-guaranteed monthly income of €750 ($800). The annual cost to taxpayers would be €400 billion ($430 billion). By comparison, France's 2017 defense budget is €32.7 billion ($40 billion).
Hamon, who has been called the "French Jeremy Corbyn," in reference to the leader of the British Labour Party, also wants reduce the French work week from 35 to 32 hours and make it more difficult for companies to fire people. He wants to legalize cannabis and impose a tax on robots and computers; the tax would apply to any technology that takes away jobs from humans.
Hamon's policy positions (platform here) include: