Many British Muslims do not share the values of their non-Muslim compatriots, and say they want to lead separate lives under Islamic Sharia law, according to the findings of a new survey.
The poll — which shows that a significant part of the British Muslim community is becoming a separate "nation within a nation" — has reignited the long-running debate about the failure of 30 years of British multiculturalism and the need for stronger measures to promote Muslim integration.
The survey was conducted by ICM Research for the Channel 4 documentary, "What British Muslims Really Think," which aired on April 13.
The 615-page survey found that more than 100,000 British Muslims sympathize with suicide bombers and people who commit other terrorist acts. Moreover, only one in three British Muslims (34%) would contact the police if they believed that somebody close to them had become involved with jihadists.
In addition, 23% of British Muslims said Islamic Sharia law should replace British law in areas with large Muslim populations.
On social issues, 52% of the Muslims surveyed said they believe homosexuality should be illegal, compared to 22% of non-Muslim Britons. Nearly half believe it is unacceptable for a gay or lesbian to teach their children. At the same time, almost a third (31%) of British Muslims think polygamy should be legalized. Among 18-to-24-year-olds, 35% think it is acceptable to have more than one wife.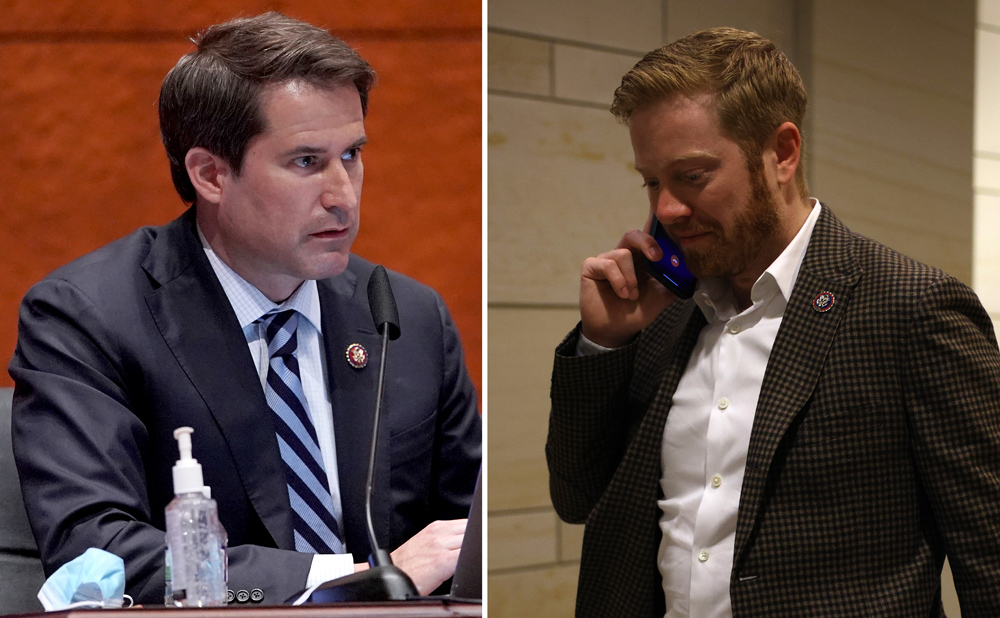 Thirty-nine percent of Muslims surveyed believe women should always obey their husbands, compared to 5% for non-Muslims. One in three British Muslims refuse completely to condemn the stoning of women accused of adultery.
The poll also found that a fifth of British Muslims have not entered the home of a non-Muslim in the past year.
Of the British Muslims surveyed, 35% believe Jewish people have too much power in the UK, compared to 8% of non-Muslims.
In an essay for the Sunday Times, Trevor Phillips, the host of the documentary and a former head of Britain's Equality and Human Rights Commission, warned of a growing "chasm" between Muslims and non-Muslims in Britain that "isn't going to disappear any time soon."
Phillips wrote that the poll reveals "the unacknowledged creation of a nation within the nation, with its own geography, its own values and its own very separate future." He added: "I thought Europe's Muslims would gradually blend into the landscape. I should have known better."
Phillips was referring to his role in commissioning the 1997 report, "Islamophobia: A Challenge for Us All." Also known as the Runnymede Report, the document popularized the term "Islamophobia" in Britain and had a singular role in silencing criticism of mass immigration from the Muslim world. Twenty years later, Phillips now concedes that he has had a change of heart.
In an essay for the Daily Mail, Phillips, wrote:
"There is a life-and-death struggle for the soul of British Islam — and this is not a battle that the rest of us can afford to sit out. We need to take sides.

"Four per cent — the equivalent of more than 100,000 British Muslims — told the researchers that they had sympathy for people who take part in suicide bombing to fight injustice. Asked if they knew that someone was involved with supporting terrorism in Syria, just one in three would report it to the police.

"There is one truly terrifying finding. Muslims who have separatist views about how they want to live in Britain are far more likely to support terrorism than those who do not. And there are far too many of the former for us to feel that we can gradually defeat the threat.

"Liberal-minded Muslims have been saying for some time that our live-and-let-live attitudes have allowed a climate to grow in which extremist ideas have flourished within Britain's Muslim communities. Our politicians have tried to reassure us that only a tiny minority hold dangerous views.

"All the while, girls are shipped off to have their genitals mutilated, young women and men are being pressured into marriages they do not want, and teenagers are being seduced into donning suicide vests or becoming jihadi brides.

"We have 'understood' too much, and challenged too little — and in doing so are in danger of sacrificing a generation of young British people to values that are antithetical to the beliefs of most of us, including many Muslims.

"In my view, we have to adopt a far more muscular approach to integration than ever, replacing the failed policy of multiculturalism."
Philips added:
"Muslims want to be part of Britain — but many do not accept the values and behaviors that make Britain what it is; they believe that Islam offers a better future. And a small number feel that these sincerely held beliefs justify attempts to destroy our democracy.

"Britain's liberal Muslims are crying out for this challenge to be confronted. The complacency we've displayed so far is leaving them to fight alone, and putting our society in danger. We cannot continue to sit on the fence in the hope that the problem will go away."
The survey does show that 88% of British Muslims believe Britain is a good place for Muslims to live. According to Philips, this is because the tolerance they enjoy in the UK allows them to do whatever they want.
Some British Muslims have rejected the conclusions of the survey, which they say uses a flawed methodology because it was conducted in areas where Muslims make up more than 20% of the population, compared to 5.5% overall. They say the survey results are skewed because they are indicative of Muslims in these areas and not of British Muslims as a whole.
In an interview with CNN, however, ICM Director Martin Boon said that more than half of all British Muslims live in areas that are more than 20% Muslim and that the survey findings are sound. "In my view, this is the most rigorous survey of Muslims outside of the largest and most expensive surveys conducted by the UK government," Boon said.
The president of the British Polling Council, John Curtice, told CNN that ICM had followed standard methods of polling ethnic minorities in the UK.
Unlike many other surveys of Muslim opinion, which have usually been conducted by telephone or online, ICM used face-to-face, in-home research to question a representative sample of 1,081 Muslims across Britain.
The Muslim population of Britain surpassed 3.5 million in 2015 to become around 5.5% of the overall population of 64 million, according to figures extrapolated from a recent study on the growth of the Muslim population in Europe. In real terms, Britain has the third-largest Muslim population in the European Union, after France, then Germany.
In a statement, the Muslim Council of Britain (which is linked to the Muslim Brotherhood) claimed the poll lacks "academic rigor" and warned it would "do nothing but harden attitudes on all sides." It continued:
"Many British Muslims will find it bemusing that commentators and the media have constantly tried and failed to paint a picture of British Muslims at odds with the rest of the country. The way this poll has been formulated and presented in this climate of fear against Muslims is most unfortunate."
In an opinion article for the Guardian, Miqdaad Versi, the assistant secretary general of the Muslim Council of Britain, argued that Philips "lacks nuance" and has a "distorted interpretation of the UK's diverse Muslim communities." He wrote:
"Discussions and proposals to promote integration and cohesion are always welcome. But the starting point should not be that Muslims are the problem, not quite British enough, and must be civilized into a pre-existing notion of Britishness."
By contrast, Sir Gerald Howarth, Tory MP for Aldershot, said:
"Three cheers for Trevor Phillips. I think he is absolutely right. There's an element in the Muslim community which reject our values, while enjoying our tolerance.

"We are a tolerant nation because we are routed in the Christian faith, which is a tolerant religion. As our own religious observance declines, a vacuum is being created into which the hardline Islamist community is stepping.

"We have been a very complacent society."
Allison Pearson, a columnist for the Daily Telegraph, called for an immediate ban on all Sharia courts in Britain and called on the government to ensure that all citizens are subject to British law. She summed up the British predicament:
"This is serious. Unless we succeed, the live-and-let-live attitude which makes Britain such a great place could end up being its death warrant."
Soeren Kern is a Senior Fellow at the New York-based Gatestone Institute. He is also Senior Fellow for European Politics at the Madrid-based Grupo de Estudios Estratégicos / Strategic Studies Group. Follow him on Facebook and on Twitter. His first book, Global Fire, will be out in 2016.