The decision by a British department store to include Sharia-compliant bathing suits in its summer swimwear collection has ignited a debate over the "mainstreaming" of Islamic fashion in Europe.
Marks & Spencer (M&S), the iconic British retail chain, is now marketing the burkini, a full-length swimsuit ostensibly designed to protect the modesty of Muslim women.
Supporters of the move say it "liberates" Muslim women in Europe by giving them the choice to wear whatever they want. Detractors argue the exact opposite: they say the burkini "enslaves" Muslim women, many of whom are facing mounting pressure to submit to Islamic dress codes, even though they are citizens of secular European states.
Viewed more broadly, a growing number of European fashion companies are seeking to profit from the rising demand for Islamic clothing. Business is business, they say. But critics argue that by jumping on the Muslim fashion bandwagon, those companies are encouraging the visible public expression of Islam in Europe — and promoting Muslim separateness rather than integration.
According to M&S, the £49.50 (€62, $70) burkini (a neologism blending burka and bikini) "covers the whole body with the exception of the face, hands and feet, without compromising on style." Another selling point: "It's lightweight so you can swim in comfort." Some Burkini enthusiasts say the garment is also ideal for non-Muslim women who may be "worried about the damage that exposure to sun could do to the skin."
A few days after the M&S launch, another British department store, House of Fraser, unveiled its own burkini range. Also known as "modest sportswear," House of Fraser's "legging and tunic sets cover the body from the neck to the ankles, and also come with a separate hijab head covering." The burkinis are "designed to encourage women to feel both comfortable and stylish when participating in sports and provide extra sun protection."
Companies from across Europe are making forays into Islamic "modest wear."
In January 2016, Italy's luxury fashion brand Dolce & Gabbana launched its first-ever collection of abayas and hijabs. (Abayas are ankle-length robes and hijabs are scarves that cover the head and neck but not the face.)
According to Dolce & Gabbana, the new line — named The Abaya Collection: The Allure of the Middle East — is intended to be "a reverie amidst the desert dunes and skies of the Middle East: an enchanting visual story about the grace and beauty of the marvelous women of Arabia." The collection is available at all of the brand's boutiques in the Middle East, as well as stores in Paris, London, Milan and Munich.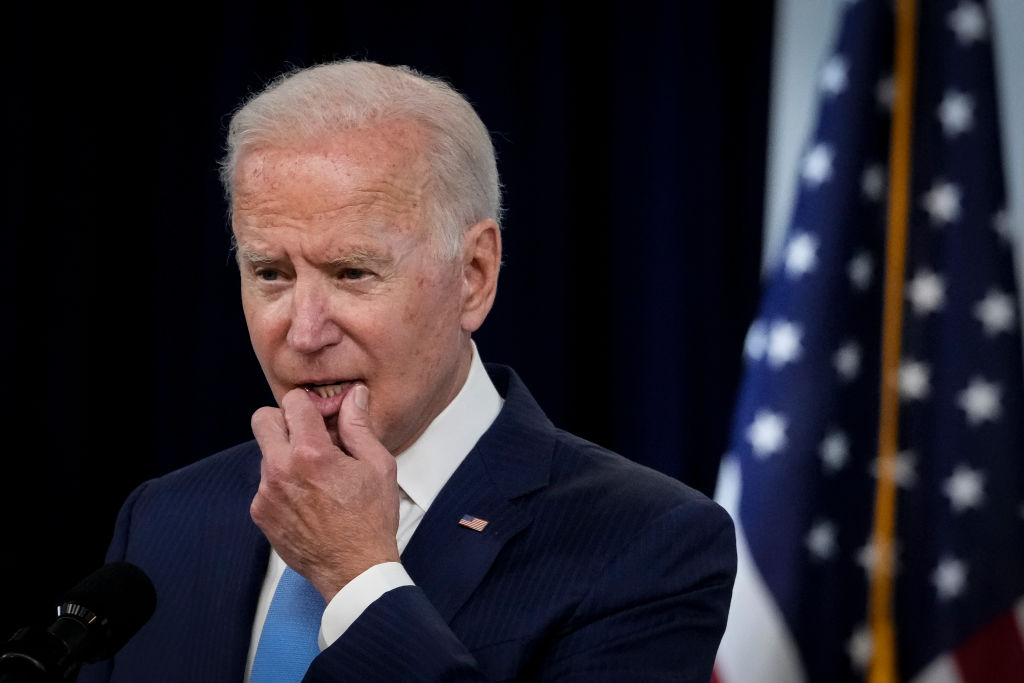 Left: Marks & Spencer's Paisley Print Burkini. Right: An outfit from the Dolce & Gabbana Abaya and Hijab Collection
In September 2015, Sweden's H&M, the world's second largest retailer, featured a Muslim model wearing a hijab in an ad campaign for the first time. British media portrayed her appearance in the video as a milestone for Muslim women in the UK.
The model, Mariah Idrissi, born in London to a Pakistani mother and a Moroccan father, says she has no idea why she is being singled out for her role in the ad: "I honestly have no idea why. It might be because hijab fashion has boomed in the last few years and to finally see a hijabi [a woman who wears a hijab] in mainstream fashion is a big achievement."
In June 2015, Spanish fashion retailer Zara launched a special fashion collection for Ramadan. The collection was available online and in stores in the Middle East and North-Africa. In May 2015, another Spanish clothing chain, Mango, also launched a Ramadan collection for women. One reviewer wrote:
"The Ramadan collection may seem to be focused on Muslim women, but that doesn't mean it isn't suitable for every woman. These clothes are only slightly wider and they cover more. Apart from that, they're just as elegant and fancy as those of other collections. A fashionable way in fact to show the outside world that covering up isn't the same as being oppressed."
In July 2014, the New York-based fashion label DKNY launched a special fashion collection for Ramadan, available exclusively in stores in the Middle East. In June 2013, Italian designer Giorgio Armani launched a line of alcohol-free luxury chocolates made especially for Ramadan. The product, "wrapped in a precious box with motifs and geometric shapes inspired by Arabic architecture," was available not only in the Middle East, but also in Europe and North America.
Other Western fashion designers, manufacturers and retailers tapping into the Islamic clothing market include Tommy Hilfiger, Oscar de la Renta, Monique Lhuillier, Uniqlo, Net-a-Porter and Moda Operandi.
According to Fortune magazine, Islamic fashion is an untapped market:
"Globally, Muslims spent $266 billion on clothing and footwear in 2013. That's more than the total fashion spending of Japan and Italy combined, according to a recent report from Thomson Reuters. The report also notes that that figure is expected to balloon to $484 billion by 2019."
In an interview with Fortune, Reina Lewis, a professor at the London College of Fashion, said:
"Globally, the Muslim population is a youthful and growing demographic. This makes Muslims a very important consumer segment for anything.

"The market for Islamic commodities started out looking at food and finance. I've been saying for the last few years that fashion is going to be the third 'F' — and this is indeed what is beginning to happen."
French officials have been especially vocal in their criticism of European brands that cater to Muslim women. France banned the burka in 2011. The European Court of Human Rights upheld that ban in 2014.
France's Minister Families, Children and Women's Rights, Laurence Rossignol, said Islamic fashion was being promoted in Europe by Muslim activists and Salafists seeking to impose political Islam on everyone else. In a March 30 interview with RMC Radio-BFMTV, Rossignol said:
"What is at stake is social control over the bodies of women. When European brands invest in the lucrative Islamic fashion market, they are shirking their responsibilities and are promoting a situation where Muslim women are forced to wear garments that imprison the female body from head to toe. ...

"You cannot pass off as trivial and harmless the fact that big brands are investing in a market that puts Muslim women in a situation of having to wear those garments. It is irresponsible on the part of those brands. ...

"When fashion brands praise the skinny image with anorexic models, we say this is dangerous for the health of young women. We can also say that those same brands, when they promote Islamic collections, they promote an image that is dangerous for the rights and freedom of Muslim women in France. ...

"What strikes me is that the managers of these brands insist that it is just about the clothing, that they are not promoting any particular lifestyle. As if there is no link between clothing and lifestyle. Of course, we observe that in many French neighborhoods, we see fewer and fewer women outside on the street, in cafes. We see that fewer and fewer women are living freely in their neighborhoods. ...

"Our role should be to help Muslim women, to support them by putting them in a position to confront political Islam."
In that same interview, Rossignol compared Muslim women who wear Islamic clothing to "American negroes who approved of slavery." Her use of a racial epithet ignited a firestorm of criticism, with some Muslims calling for her resignation. She defended her remarks, saying that she was quoting from "On Negro Slavery," an essay about abolitionism written by Montesquieu in 1748.
In a subsequent interview with Agence France-Presse, Rossignol said: "Apart from the error of language, I would not retract a single word of what I said regarding Islamic clothing."
Responding to Rossignol, the director of the Observatory Against Islamophobia, Abdallah Zekri, asked: "Does a minister have the right to meddle in the way a woman wishes to dress as long as she respects the laws of the French Republic and does not hide her face?"
In an interview on RMC radio, former French Environment Minister Nathalie Kosciusko-Morizet was asked her opinion about the growing popularity of Islamic fashion. She responded:
"I do not like it. Islamic clothing is all about hiding the female body, and also a part of the individual. For me it is the opposite of fashion. For me, fashion is the expression of originality, a temperament. For me, [Islamic fashion] is something absurd."
Echoing those views, French fashion mogul Pierre Bergé said that Muslim women in Europe should "learn to live like most of the women in the rest of the world." Speaking on the French radio station Europe 1, Bergé said:
"Fashion designers have no business being in Islamic fashion. I am outraged. I have always believed that the job of designers is to make women more beautiful, to give them their freedom, not to be an accomplice of this dictatorship which imposes this abomination that hides women and makes them live a hidden life.

"I am not an Islamophobe. Women have the right to wear headscarves, but I do not understand why we are embracing this religion [Islam] and those manners that are incompatible with the freedoms that are ours in the West.

"Creators who are taking part in the enslavement of women should ask themselves some questions. All this to make money! Excuse me, but I think that belief must come before money. Give up the money and have some principles."
In an interview with Le Monde, French feminist Elisabeth Badinter called for a boycott of brands that are profiting from Islamic clothing. She warned that cultural relativism was preventing the French from seeing the alarming rise of Islamism in France. She added that tolerance "has turned against those it was meant to help" with the result that "the veil has spread among the daughters of our neighborhoods" due to "mounting Islamic pressure." According to Badinter, many French citizens are afraid to speak out about the Islamization of France because of fears of being accused of Islamophobia."
Back in Britain, the Daily Mail celebrated the Marks & Spencer burkini as "the ultimate proof that Britain is truly multicultural." Others disagree. Allison Pearson, a columnist for The Telegraph, asked:
"What on earth is our own dear M&S... doing lending its name to something which is so alien to this country's values? It is yet more dismaying evidence that our own culture has failed to stick up for itself and is allowing misogynist attitudes to sneak in under the radar.

"Not long ago, a German court ruled that a young Muslim girl must attend mixed school swimming lessons because the 'social reality of life in Germany came above her religious beliefs.' Yet in the UK we go on making the same mistakes; failing recently to clamp down on Sharia courts which regard a woman's evidence as worth half that of a man.

"And now, unbelievably, we have one of the nation's favorite retailers marketing the burkini as if it were just another jolly beach outfit, not a restrictive, quasi-religious garment that treats the female form as lascivious and shameful."
Guardian columnist Catherine Bennet echoed this sentiment: "It is legitimate to ask why a secular fashion business would produce women's clothing for which male clerics created the entire market."
A Muslim-American commentator has noted that efforts by international brands to cater to Muslim consumers will lead to the mainstreaming of Islam in the West. Writing for the fashion industry website Racked, Fareeha Molvi observed:
"They signal a possible sea change for the way Muslims are viewed in America. The fact that big corporations are willing to invest in marketing and branding specific to Muslims has to constitute some level of acceptance of us, right?

"The thing about corporations, though, is that they rarely do things out of sheer human goodwill. Financial gains are a far greater motivator, and the recent foray into Ramadan marketing could be the next lucrative frontier....

"Historically, economic mechanisms have been the catalyst for much social change.... Could capitalism be the answer for the normalization of Islam in America as well?"
Soeren Kern is a Senior Fellow at the New York-based Gatestone Institute. He is also Senior Fellow for European Politics at the Madrid-based Grupo de Estudios Estratégicos / Strategic Studies Group. Follow him on Facebook and on Twitter. His first book, Global Fire, will be out in 2016.